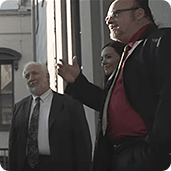 Howard E. Spiva practices law in Savannah Georgia (for over 32 years). He limits his practice to serious traumatic and personal injury, wrongful death and litigation with an emphasis on trucking, brain injuries and claims involving children.
Howard is married with two children. His oldest son (W. Clay Porter) is a lawyer and practices with Howard. His son Howard "Gene" Spiva is a Sgt in the Army and will be attending law School in 2014.
Mr. Spiva was admitted to the Georgia Bar in 1984. A graduate of Woodrow Wilson College of Law in Atlanta Georgia, he is past president of the Savannah Trial Lawyers Association, past Regional Chairman of the Georgia Civil Justice Foundation and a life member of the Georgia Trial Lawyers Association.
Howard is admitted to practice in the Superior Court of Chatham County, Court of Appeals of the State of Georgia, United States Court of Appeals for the 11th Circuit, and United States District Court for the Southern District of Georgia. Howard is also a Real Estate Broker and a Private Pilot.
Please read more about him at: http://www.spivalaw.com/