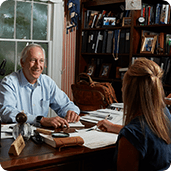 Sloan, Hatcher, Perry, Runge, Robertson & Smith Law Firm Brings Heads in Helmets to Texas
At Sloan, Hatcher, Perry, Runge, Robertson & Smith Law Firm, achieving favorable verdicts and settlements is a tradition. But no matter what the result may be, our mission is to see the people behind the injuries and ultimately look out for their best interest. There is nothing sadder than when we are called by a devastated parent after their child has been injured. Time and time again, we have seen the heartbreaking repercussions of a traumatic brain injury. We want to change this and be a positive force in the prevention of injuries to children in our community by sponsoring the Heads in Helmets charity in Texas.
1.7 million traumatic brain injuries occur each year. Approximately 500,000 of those injuries happen to children, with the largest percentage of those injuries occurring to children under the age of four years (CDC). We believe that these head injuries are no accident. Helmets can reduce the risk of severe brain injuries by 88 percent, yet only 45 percent of children 14 and under usually wear a bike helmet. Our mission is to educate the public about child safety and teach parents and community members to prevent unnecessary accidents by fitting and providing as many local children as possible with safety helmets at no cost.
In addition to the Heads in Helmets program, our involvement with the Justice for Children Foundation will also bring educational programs to our community on child safety issues, including the proper use of child car seats, home child proofing, teen nutrition and health and distracted driving.
We are pleased to introduce the following members of our first Justice for Children Foundation Advisory Board:
Laureen Bagley
Kena Ridge
Raina Howerton
Kevin Fullen
Stacey Holder, MD
Chuck Ibeh
Josh Marrs
Kim Murray
Gai Linn Roberts
Kelsey Runge
Dee Anne Sloan
Millicent Stafford