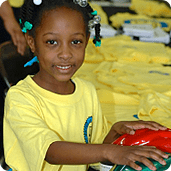 Teaching classes, holding fundraisers, cook-offs, and other events to raise safety awareness and provide for families in need are among the many ways that trial lawyer Howard E. Spiva gives back to his Savannah, Georgia community. In 1999, the founder of Spiva Law Group decided to do more than practice law and protect the rights of his clients; he started the Justice For Children Foundation to prevent injuries and to promote safety.
In his years as a lawyer, Spiva had seen children injured in car and bike accidents. He believed he could make a difference through JFCF.
"We do not do [JFCF] in the name of the law firm. It's a real charity and it's not just a promotion for the law firm. It's something that we play an active role in and participate in the community," said Spiva.
Some of the JFCF projects include classes on the proper use of children's car seats, amusement park safety, and preventing falls and dog bites. Through JFCF, Spiva hopes to educate the public and to teach parents and community members how to prevent unnecessary accidents.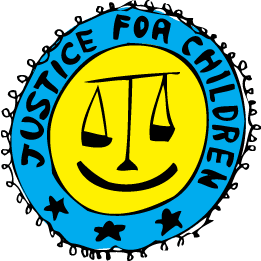 One of JCFC's most successful programs is called Heads in Helmets. This program focuses on the importance of using bike helmets and how to prevent injuries to the head, brain, and spinal cord. The program offers free helmets to children. Since the program started, Spiva estimates that he's given thousands of helmets to children in his state. All of its funds, sponsorships, and donations go back into the helmet program.
"Basically our goal is to make helmets cool so that kids will wear them. I think the community has embraced us because they recognize that this is a great cause and a worthy cause. They see that we are providing a safe service in the community for children," said Spiva, who believes children should use helmets not only when they ride bikes but also when they ride in cars.
Another goal is to increase participation among attorneys across the country so that they are actively involved with their communities and putting more heads in helmets. Spiva recognizes that JFCF is both an opportunity to help families and a way for people to get to know lawyers in a non-legal context.
"We have been widely recognized by the community, from the local and state bar associations, the local small and large business chambers, state-wide lawyers association, local trial lawyers associations, and selected as hometown heroes from the largest local TV station," Spiva said.
JFCF plans to go national and expand to every city in America. Learn more about this program and how your firm can help kids in your community: http://12unlimited.com/lawyers-care.html. Another way to learn more is from Spiva's book, "Building a Presence in Your City," which explains how lawyers can start a charitable program for their communities. A free excerpt is available here: http://12unlimited.com/charity-program.html.
JFCF's next major event for Heads in Helmets will be a Helmet Fling on June 15, at Lake Mayer in Savannah, Georgia. The event will involve safety courses with the police department, face painting, clowns, and, of course, a helmet giveaway.