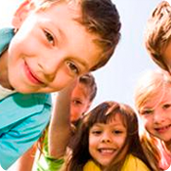 Attorneys Across America are joining to put kid's Heads in Helmets!
The Justice 4 Children Foundation is proud and excited to announce the growth in our Heads In Helmets campaign, where we're taking our award winning charitable efforts and spreading them throughout the country to make kids safe and to do as much good as possible!
We're going to be announcing our first cities in the coming days. We're happy to have our first round of affiliates who are going to be getting started saturating their home cities with free helmets for kids. We take children's head injuries very seriously, and every city we get signed up for the Heads in Helmets program is a step closer to eliminating serious injuries for children across the country. So stay tuned to www.headsinhelmets.com to keep up with how we're spreading the message and putting heads in helmets!