As an attorney since 1984, I focus my law practice on traumatic injuries. We are on a QUEST to eliminate traumatic brain injuries to all children in America.
We can accomplish this with the help of pediatricians and fellow attorneys.
While we continue to make generous contributions of helmets in southeast Georgia — there are more children around America who can be helped. That's where you come in. Our Ambassador Program is a rewarding way to differentiate your practice. Join in our Quest to protect children from traumatic brain injuries, and boost your firm's community reputation with exclusive recognition as the Ambassador of the Heads in Helmets program in your state.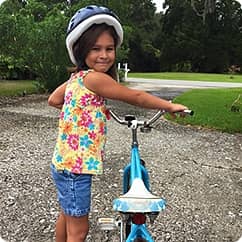 This journey started in 1999, when as an attorney I came to believe and realize that All children's injuries are preventable. We founded the Justice For Children foundation. We began giving away tens of 1000's of helmets to families for FREE. We believe in giving away helmets in fun & interesting ways. We sponsor events to SHOW KIDS that helmets are cool, with balloons, clowns, celebrities, policemen, firemen, and lots of fun!
This mission I am on is dedicated to honor my sister, Elaine who bravely fought and lost an 8 year battle with cancer in 2012. She co-founded The Justice For Children Foundation and this was her dream too.
Head protection is worn in almost every risky activity that a child is involved in… baseball, football, bicycling, skate boards, martial arts, hockey players, motorcycles, scooters, and snow mobiles. Even race car drivers and bull riders wear helmets! One activity that children do not commonly wear protective head gear is as a passenger in a car or a car safety seat.
PLEASE: Put safety helmets on kids in cars Because car seats alone are NOT ENOUGH!
Most people may not realize how often a child in a car wreck gets a Brain injury for life. Too many times I have seen wrecks where no one else in the car was injured, yet a child received a brain injury. Whether mild, moderate or severe, a brain injury to a child is usually devastating to a family.
Here is the saddest part: All too often, the cause of children's injuries in a car wreck, are the result of the impact breaking the front seats — and as a mother or father is thrown backwards, the back of the parent's head crushes their child's small forehead. If good parents only knew how horrifying this is… and how often it happens… they would avoid lifelong suffering and guilt by putting a safety helmet on their child EVERY TIME they ride in a car.
Call us if you need a helmet! We will let you know where you can get a brand new helmet– Absolutely FREE — and have it fitted to your child's head for the best protection. We want kids to know that Helmets are Cool! And we want parents to know that children's injuries are NO accident!
Most people may not realize:
Brain injuries produce lifelong disability from irreversible brain damage.
1.7 million traumatic brain injuries occur each year. *
Children 0 to 19 have over 1/2 million Emergency room visits each year for brain injuries. *
Children aged 0 to 4 years have the highest rates of Brain injury-related emergency room, hospitalizations, and deaths combined. *
Car Wrecks are the leading cause of brain injury-related death. *
Over 6,000 children die each year from brain injuries.*
Helmets have been proven to reduce the risk of bicycle-related head injury by about 80 percent.* Those statistics led me to believe that safety helmets could also prevent or eliminate such injuries and deaths to children while riding in cars. Further studies by pediatricians has proven this assumption to be correct. *
My sincere hope is that pediatricians and fellow attorneys will be inspired by our story and join us in their own Quest to provide FREE helmets to children in their community, and in every city across America.
By working together we can serve to prevent children's brain injuries and protect kids and their families from a lifetime of pain and suffering.
Make it a great day! Howard Spiva
* References are from the Center for Disease Control (CDC), and the National Center for Injury Prevention and Control
Get Involved in Your City Today.

The Justice For Children Foundation: Protecting Children, One Helmet at a Time
Savannah, Georgia attorney, Howard Spiva, has been putting helmets on kids and promoting safety for children for decades.
As an attorney since 1984, Howard saw too many "preventable injuries" to children and he and his family decided to step into action, starting the Justice for Children Foundation in 1999. The Justice for Children Foundation is dedicated to educating parents and children on safety and the prevention of Traumatic Brain Injuries to children.
A Message from Our Founder, Howard Spiva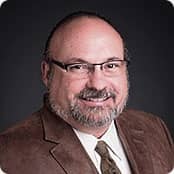 "We provide FREE helmets to families to protect children in car wrecks. A child in a car safety seat is about the only activity remaining in America where head gear is not provided," said Spiva. "Everyone else: bull riders, karate participants, race car drivers, skaters, bicyclist, football players… all wear helmets."
"Our main goal is for kids to know that Helmets are cool!" The foundation teams up with community and business leaders throughout the year to host events and to give away helmets. The local police, fire department, military and local physicians' offices all join in to help the worthy cause.Tens of thousands of helmets have been given away to children in Georgia. This year JFCF will partner with other local businesses and medical providers to give away helmet coupons through out the year.
"The community embraces our events. JFCF is both an opportunity to help families and a way for people to get to know lawyers in a non-legal context. "Others recognize that this is a great cause and a worthy goal. They see that we are providing a safe service in the community for children," said Spiva.
"We have been widely recognized by the community from the local and state bar associations, the local small and large business chambers, state-wide trial lawyers association, local trial lawyers associations, people's choice award and selected as "hometown heroes" by the largest Savannah TV station, and while the recognition is nice, our reward is simply knowing we saved lives!" Spiva said.
In the last two years, JFCF has received nine community service awards, locally and state wide. We are honored to receive the recognition. With seven of those awards over 165,000 people saw them presented to us. Events occur throughout the year. February was our annual Lawyer Chili cook-off. Please don't worry, no lawyers were actually cooked. :>) We participate in two parades in March (Tybee Island Irish Heritage Parade and Savannah's St. Patrick's Day Parade). JFCF's next major event for Heads in Helmets will be our "Helmet Fling, and will involve safety courses with the police department, face painting, clowns, and, of course, helmet giveaways. This event will be on June 15th at Lake Mayer in Savannah, Georgia.
"JFCF is a real charity and it's not just a promotion for the law firm. It's something that we play an active role in and participate in the community," said Spiva. As a non-profit, JFCF has 501(c)(3) status. Our process is simple, dollars in and helmets out. All funds, sponsorships and donations go toward purchasing helmets which are FREE to children. We have a board of advisors consisting of community leaders and 100's of volunteers. Some of them travel from other states including Florida and Tennessee to attend our events. We have a skate team and a sports karate team, all of who join us in the parades.
The award winning Charity plans to go National and expand to every city in America to help kids
The National Ambassador program is a professional Organization of some of America's top trial lawyers. The Ambassador program is an honor and offered only after application and by "Board Approval".
Howard recently published a book to help other attorneys improve their own communities. The book is entitled "Building a Presence in Your City" and it shows Lawyers everything they need to know to get started with their own charity. Interested attorneys can read more about the National program here http://12unlimited.com/lawyers-care.html.
Howard is committed to helping attorneys become involved in their communities, and encourages lawyers who want to plan events, start a non-profit, or put helmets on kids to give him a call at 800-644-2001.
Anyone wanting to learn more about how to start a charity, and the benefits for your firm, can request a FREE excerpt from Howard's book here http://12unlimited.com/charity-program.html.
Howard has been dedicated to helping injured people since 1984 to recover their harms and losses. He limits his law practice to serious, catastrophic injuries and wrongful death cases. His major focus is on children with Traumatic brain injuries. Howard believes that "Children's Injuries are no accident!"
The Justice for Children Foundation is a charitable organization founded by Howard Spiva and his family in 1999. JFCF's mission is to educate the public about child safety and teach parents and community members to prevent unnecessary injuries. JFCF is actively involved in the community and has provided classes on important safety topics, such as:
The Proper Use of Child Seats
The Importance of Bike Helmets
Preventing Injuries to the Head, Brain & Spinal Cord
Amusement Park Safety
Preventing Falls
Dog Bite Prevention